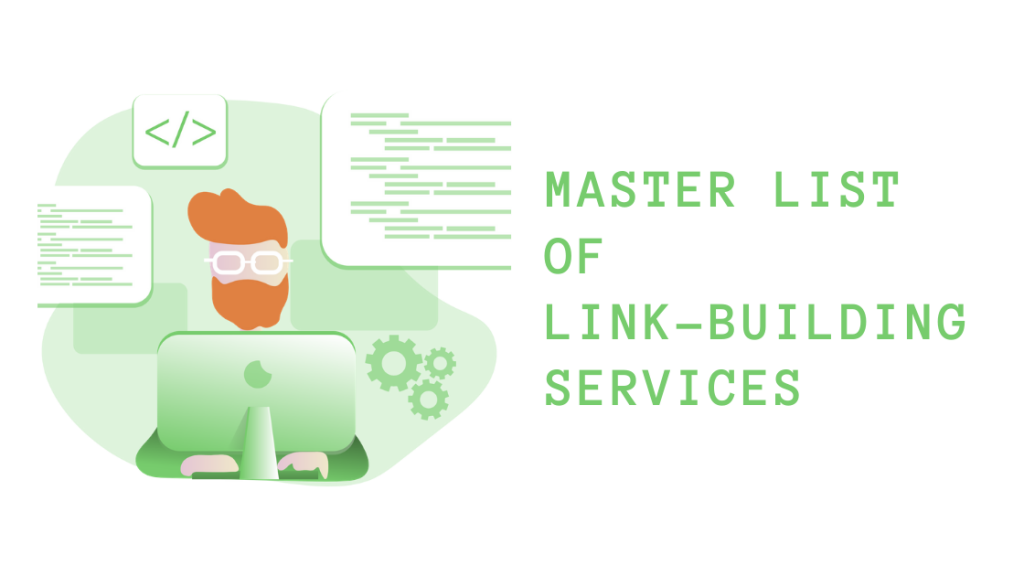 …and this is ALL my research, so you can fast track through this process.
Why was I looking for a link building agency?
Doing link-building in house is too admin-heavy, expensive.
Agency provides flexibility to scale it up and scale it down as we need. Don't have to fire anybody if it's not working.
Agencies have developed more expertise with more experience of working with other clients so they can drive better results.
I built this list of link-building services via the following sources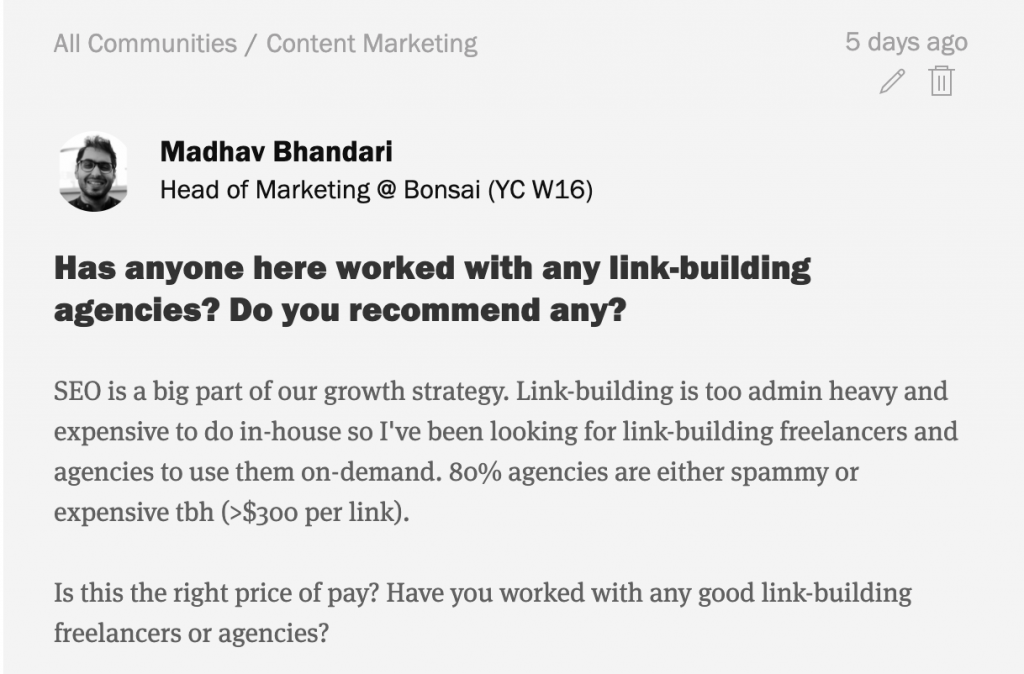 I asked my Reforge community – a private & paid community of growth practitioners.
I asked our YCombinator network
I went through 200+ top Upwork freelancers
I asked my ex-colleagues
I asked Tim Soulo from Ahrefs who in turn asked for recommendations in their private mastermind group for me.
So you can understand that it was some pretty significant effort on my part to find the agencies that we ended up going with.
I had 5 filters when choosing a link builder
Follows only white-hat practices
Affordable
Reliable
Knows SEO well
Has gotten a DA 80+ link before for their client
While not all the link building services in the list below fit these filters, it should give you a starting point.
Here's the full list of white-hat link building services
My top learnings on finding a good link-building agency/service/freelancer
Most good link-builders will offer a minimum guarantee of links. They usually claim that they'll likely get more links than the minimum guarantee.
The average guaranteed link costs between $50 – $500 per link. The higher the DA, the higher the price per link.
Don't go for link-builders that work with publishers with sponsored posts or PBNs or have their own blogs used for link-building. Very spammy and should be avoided as much as possible as it might hurt your site.
Don't let them use your domain for outreach, cold emails hurt your domain's email deliverability. If that gets affected, your product transactional emails won't go through too.
Always pit two agencies against each other (when you're finalizing) and work with them together in your first month. That gives you a good benchmark on which agency is better and more cost effective.
Hope this was helpful. Get more such resources by subscribing to my email list.