I've looked up to ConvertKit for a long time now. Over the last 4 years, they've grown their revenue ~50,000%. THAT is extra-ordinary growth.
They're currently making about $19 million annually with 48 team members distributed globally.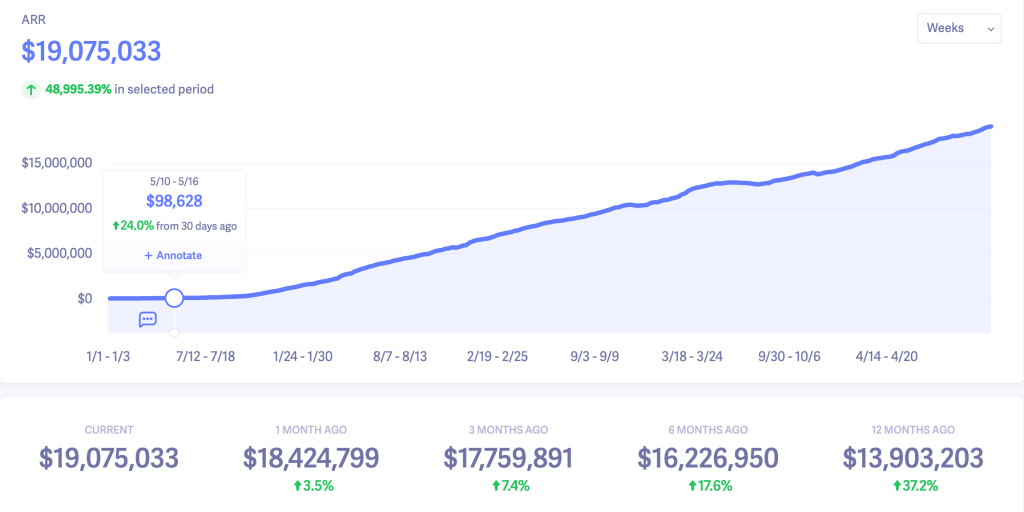 What's more interesting is that a THIRD of that revenue comes from ConvertKit affiliates. That's why I decided to speak with Alexis Teichmiller who's been running their affiliate marketing program since 2016.
Some high-level notes:
Properly onboard affiliates. It could be via a simple email onboarding campaign or using a knowledge management/training tool or even 1:1 calls with top affiliates.
Really think about your terms of service
Treat affiliate relationships as any human to human relationship – Send them gifts on Christmas, meet them in person and understand their business to help them sell your software better and make this partnership profitable.
Events are a great medium to recruit new affiliates. ConvertKit sponsors a couple of events every year for this specifically.
To hire top affiliates like Pat Flynn, rope in your CEO to do the outreach – It's much easier to convince a top affiliate when a company head reaches out.
Webinars & live workshops are quite successful for affiliates. You can customise them according to the audience, like a webinar for email marketing for new moms.
ConvertKit's affiliate team consists of 3 people – affiliate manager (Alexis) + head of educational content (webinar producer who hosts the webinars) + associate webinar producer (funnel management, backend set up, operations etc.)
Founder did affiliate webinars or live workshops at the beginning. Live workshops continue to be the most profitable lever that they pull for their affiliate program. Those workshops get hundreds of trials by the hour and they can be tailored to suit a specific audience.
Resources mentioned in the episode:
LinkMink – affiliate software that ConvertKit uses & recommends
ConvertKit – email marketing software to manage communication with affiliates
Subscribe to the world's only newsletter dedicated to 100% remote marketing teams.
It's been running since 2016 and is reviewed highly by subscribers.